Thunder Coffee
You can purchase the book directly from the author by transferring DKK 60,00 or € 8 to Den Danske Bank.

Account information:
Reg no. 0254, Account no. 2540039952

Then send an e-mail to the author containing your name, address and title of desired book, and you will soon receive your order.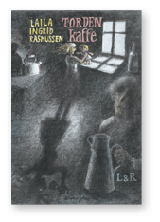 Thunder Coffee
Short Stories 2006
Lindhardt og Ringhof
● Press